Make-Ready
Cleaning Services
---
Making life easier for business owners and managers across Lubbock and the South Plains
Specialized Make-Ready Cleaning Services
Are you ready to sell or rent out your home or apartment? Our Lubbock professionals at Maid In Heaven understand the stress and work involved with making a living area ready!
---
Reliable Post Construction Cleaning Services
Post construction cleaning in Lubbock and surrounding communities can be a difficult and painstaking task. As if the local dirt wasn't enough, its very difficult to get rid of construction dust after small repair works or big construction projects. Our team comes to you with all the necessary equipment, including industrial vacuum cleaners and professional detergents.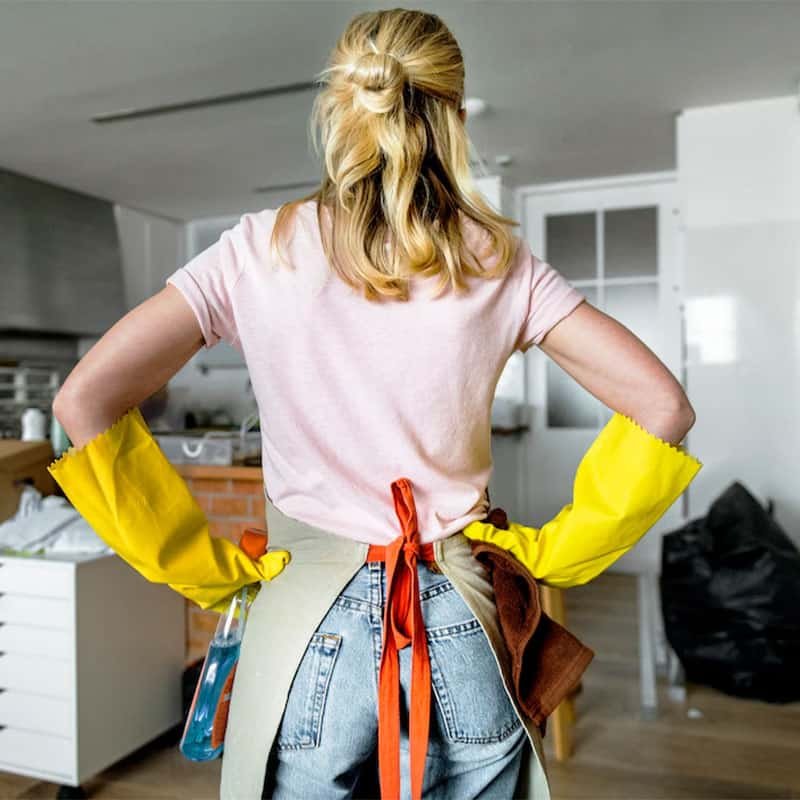 Moving? Renting? Selling? Let Our Professionals Handle the Cleaning for You!
Move In / Move Out Cleaning Services
Moving is stressful enough without having to clean your old place or your new home. Instead of doing your move out and move in cleanings on your own, choose Maid In Heaven and let our professionals do the hard work for you. Our cleaning services are customizable depending on the size of your property and the type of clean you need.
We also offer free estimates, so you know what to expect and don't have to worry about hidden costs or fees. With move in and move out cleaning services by our trained experts, you can focus on making sure every other part of your move goes as smoothly as possible.
---
Make-Ready Cleaning Services
Aside from taking the weight of cleaning a space off of your shoulders, we focus on getting the house ready to impress interested buyers and renters. Years of living in a space can make it look worn and dingy.
Maid In Heaven Cleaning Services brings all of the solutions and equipment to leave a home looking and feeling better. Let us do the tedious housework while you focus on moving forward.
---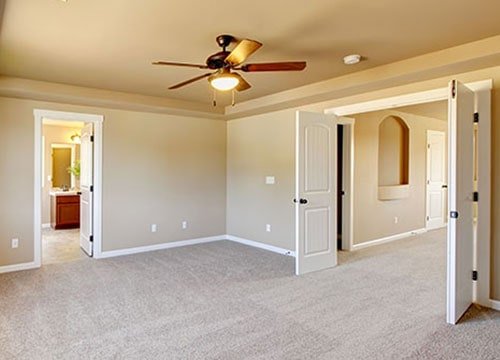 New Home Cleaning Services
Moving is exciting. It is also a lot of work. Nothing is worse than getting the keys to your new home and finding that it needs a thorough cleaning before you feel comfortable moving in. Maid In Heaven can handle all the move in cleaning and sanitizing for you, so you have a spotless space to put your furniture and belongings.
---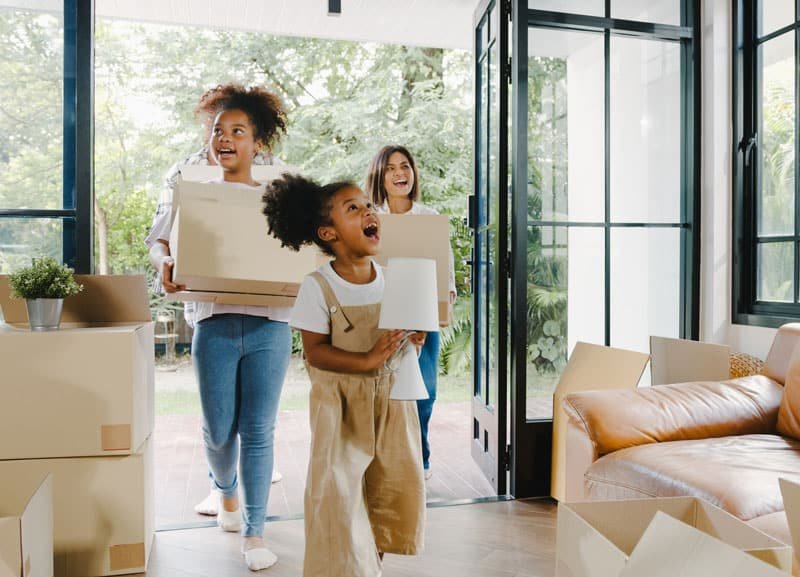 A thorough move out cleaning may be required as a part of a lease or sale agreement. It may be an important part of protecting your security deposit if you are leaving a rental property. If you want to be certain that the job is done right, Maid In Heaven has your back.
Moving the dust out so you can move in
Post-Construction Cleaning Services
---
Have you recently finished a home improvement project and find yourself left with a mess? Home construction can be stressful enough without having to deal with the post-job mess it leaves behind. Maid in Heaven's post-construction clean-up services will help your house make the transition from construction site to homestead. We are a residential maid service that delivers floor-to-ceiling house cleanings.
We offer a variety of services and programs that can conquer all your post-construction needs. Whether it's a quick tidying up or a more detailed, thorough deep clean, our cleaning pros have the experience, tools, and processes that will leave your home looking like nothing ever happened.
Advanced Cleaning Processes
We are so much more than just an average maid service. We go above and beyond to ensure our clients the best clean possible.
Whether it's a new addition, a refurbished floor, or minimal cosmetic changes, your newly completed home project should be treated with the care it deserves.
When cleaning, it's essential to be cautious of the chemicals used, as certain products may negatively react to surfaces or materials. The Lubbock cleaning experts at Maid in Heaven are equipped with the knowledge to ensure your new project is treated with utmost caution.
Remove dust, dirt, smudges, and scuffs from walls

Dust all surfaces, woodwork, and fixtures, including ceiling fans

Clean trim, baseboards, window frames, and door frames

Clean interior masonry

Remove stickers from windows and glass

Clean window blinds, inside cabinets, and inside closets
We Strive For
100% Satisfaction
---
Since 2016, our dedicated team has been delivering exceptional cleanings to homes throughout Lubbock and West Texas. We spend countless hours every year in businesses just like yours. This experience has prepared us for spaces of every kind and allowed us to develop advanced techniques and processes that will deliver unrivaled results.
We proudly back our detailed cleaning services. Simply put, if you aren't entirely happy, let us know within 24-hours and we'll be sure to make it right.
---